Choosing Granite Countertops
December 2, 2016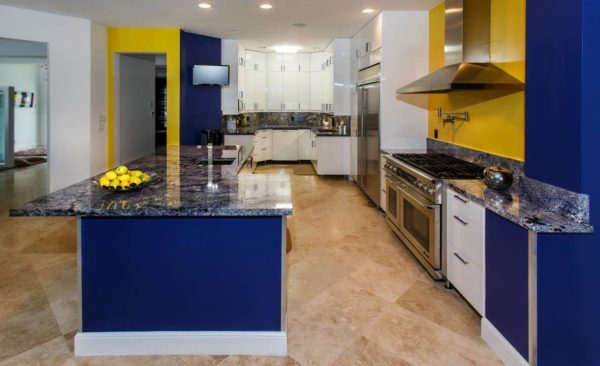 Granite is a common go-to product for creating a new stunning countertop. This is no surprise because granite can stand up to the busiest of kitchens while offering the ultimate look of luxury. From crystalline grain texture to rich speckles, it is a versatile choice that complements any décor.
Granite is one of the strongest materials you can choose for your project. This surface is so tough you will have a built in cutting board; though you may need to be careful because granite is so tough you will need to be careful of the damaging the knife! You can put a hot pan on the surface with no repercussions whatsoever.  When properly sealed, granite will not discolor or change after contact with other types of liquids. You can enjoy your granite surface for years to come without having to worry about them deteriorating.
Granite countertops can be as simple or complex as you'd like. Slabs of granite are uniquely different from one another. There are so many colors, patterns, and mineral inclusions available that finding a shade of granite to complement the unique look of your home will not be a problem.
At Nature of Marble, we offer many different slabs of granite. Stop in today to see the gorgeous options we have for you.