Marble: A Timeless Stone
November 29, 2016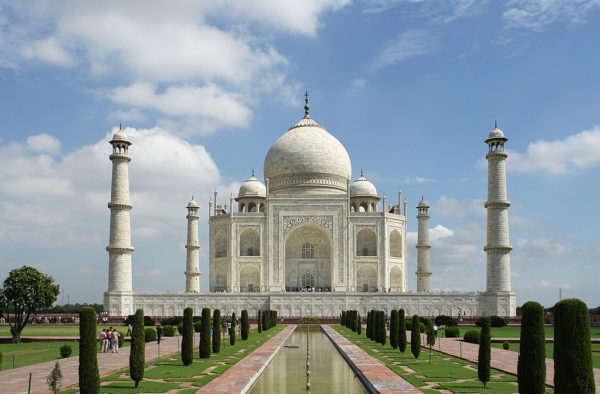 Throughout our travels far and wide, we obsessively seek to deliver to our customers the absolute best stone.  We have learned many things about one stone in particular: marble. From its look, texture, and practicality, marble has many advantages. Last, but not least, marble carries a legacy.
After you choose a beautiful marble stone from Nature of Marble, you will experience an instant admiration and will be reminded of the long and noble history of marble. With this material in your home, you instinctively become a part of Marble's history. Marble throughout history represents tradition, luxury, and extraordinary taste. Very few rocks have as many uses as marble. Its beauty allows for a wide range of uses from art to architecture.
Artist such as Michelangelo, Bernini, or Donatello all worked with this elegant material. Marble is a popular material for the shaping of statues because it is soft enough to carve yet strong enough to resist cracking or shattering. When it is first quarried, it is soft then gradually becomes more durable with time. Marble was the only stone available that has "subsurface scattering," which makes its similar to a human's skin. This is why many artists chose marble, marble made their artwork lively and awe-inspiring. Marble was also used in reliefs which are carved pictures using three-dimensional figures in two dimensional panels. These forms of art are often seen in churches, such as Siena Cathedral Pulpita. Busts, sarcophagi, headstones, or mausoleums were often made out of marble as well.
The Greeks built monumental marble structures such as the Parthenon, the Theseum, and the Temple of Zeus. Ancient Greek literature refers to marble linings in baths and pools. In India, marble was used extensively in the building of the Taj Mahal between 1632 and 1653. Marble is not only limited to ancient buildings but to more recent times, such as the Washington Monument, the Supreme Court, and the Lincoln Memorial.
When you look at your beautiful countertop or vanity, we hope that you will smile and remember how much joy and history comes with this beautiful stone. If you are interested in this stunning stone, come visit Nature of Marble today.  We will help you find a marble stone fit for a KING!