Why Interior Designers Love Working With Nature Of Marble
November 12, 2015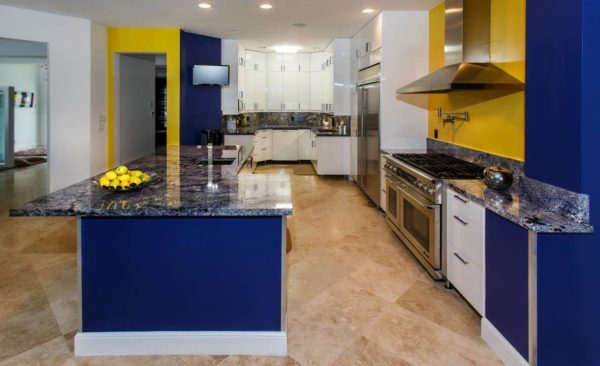 With our exotic collection of natural stones and attentive service, it's only natural that interior designers love working with Nature of Marble
At Nature of Marble, our passion for discovering the most exquisite natural stones is only matched by our desire to deliver a superior experience to each and every one of our clients. Our owner, Haas Sweid, travels to the remote corners of the earth to find the rarest and most exotic stones—each one is selected with a meticulous eye for color and quality. Only those stones that meet our high standards are imported directly to our showroom and offered to our clients. Our knowledgeable and professional staff then provides each client with superlative, personalized attention in choosing the perfect stone.
Unmatched resources
As a direct importer, Nature of Marble has a huge selection of quality and exotic natural stones, marble, granite, travertine, quartzite, and more. Because our expansive collection of the most beautiful materials from around the world are hand selected with our clients' refined taste in mind, no two are exactly alike. This gives you, the interior designer, the opportunity to ensure that your project is a one-of-a-kind, natural work of art that your client will appreciate for many years to come.
It's personal
While many showrooms in the industry are outdoors, subjecting you and your client to the heat, humidity or rain, our 35,000 sq. ft. showroom is indoors. This makes it easy and convenient for you to bring your clients in to view our expansive collection in comfort and at your leisure. We encourage you to take your time and enjoy viewing the many choices in natural stone we have on the floor and are happy to answer questions and offer guidance when you need it. In addition, once you and your client have had the opportunity to select the specific stone slab desired, that exact slab is removed from the showroom floor and reserved for you.
We're perfectionists
We are passionate about design and detail. Our knowledgeable, professional staff will consider the form and function of your design and provide the expertise you need to select the perfect material for your project. Moreover, we are proud of our reputation for quality project management, service and delivery, and we constantly strive to exceed your expectations.
At Nature of Marble, we are committed to helping you achieve your design goals for each and every project, because ultimately, your success is also ours. It's our goal to be your partner by providing you with the most unique and beautiful natural stones that will become extraordinary designs elements.