Marble encompasses everything that you dream of for your new kitchen or vanity.
June 3, 2020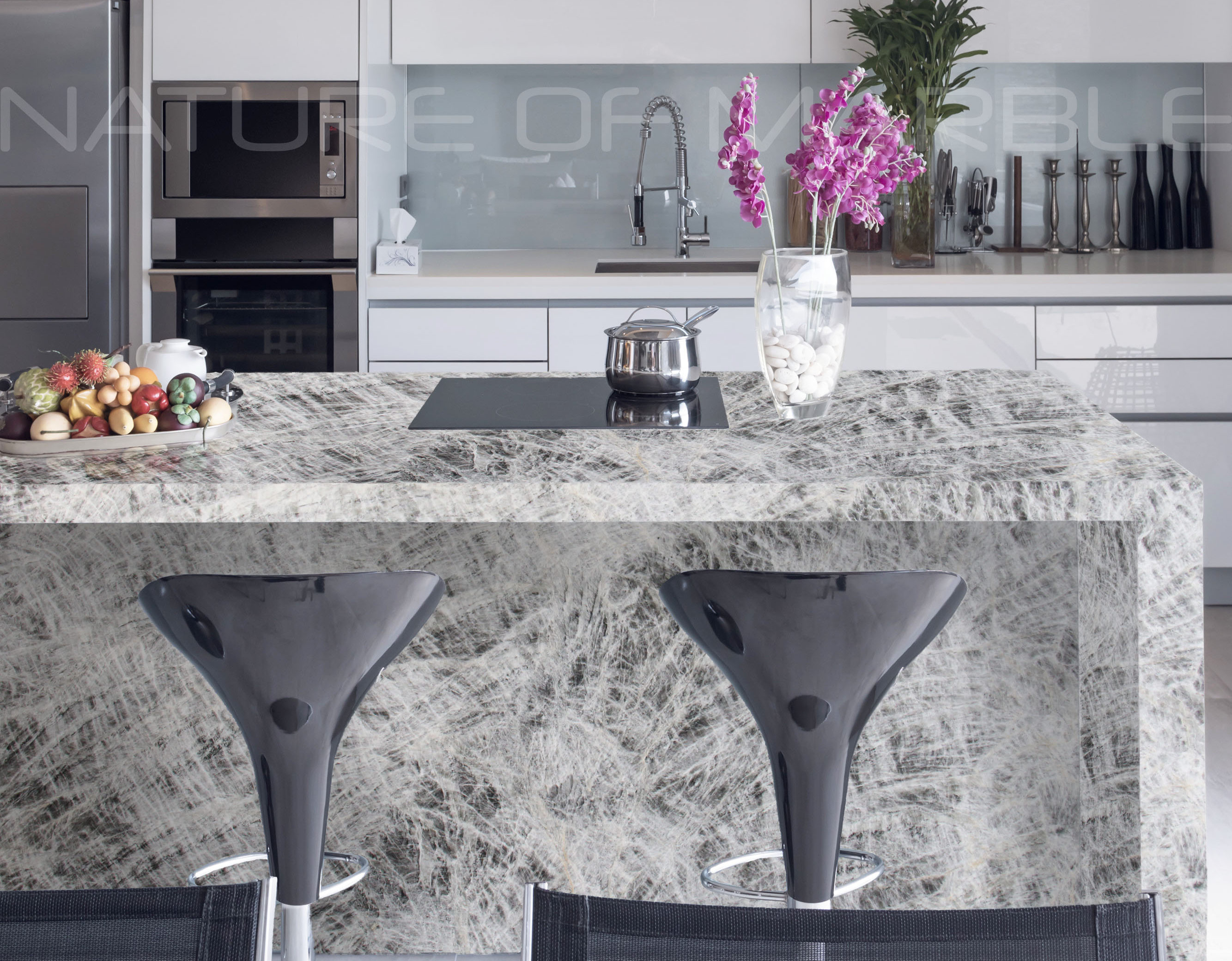 Popping the Question: Why Marble?
For centuries, people have debated over the use of marble compared to other stones and materials, but why? It's not an easy process finding what's right for you, but in order to get there, we have to start somewhere. Here at Nature of Marbles, we have the easy answer.
Marble encompasses everything that you dream of for your new kitchen or vanity. Each piece is individually crafted by the earth, leaving us with a beautiful array of colors and patterns, and giving you the benefit of knowing that nobody on earth has the same one as you. This is what marble strives for: individuality and elegance. Our marble slabs are one of a kind, so we treat them as such.
With a gallery including materials from all over the world, the options are almost unlimited and you're sure to find what you want.
But, how does marble hold up?
Our marble slabs are inspected, hand selected, and fitted with a heat-resistant seal to ensure the highest quality possible and extend life. Thus, marble is quite durable and easily maintained, look at the Taj Mahal for example! Standing at over 240 feet high and made of pure white marble, it is the perfect example of marble's beauty and strength.
Where to start
When you're first taking a look into marble for your new vanity or kitchen space, it's easy to be overwhelmed by all the options. Besides, how do you know if you want Calcatta slabs or Travertine? Each marble's uniqueness is based on its patterns, hues, and shades, you just have to take a look and see which one speaks to you the loudest.
For a deeper look into marble's unique patterns and hues, take a look at Our Catalog, or follow us on Instagram or Facebook to check out our variety of marble slabs for your next Interior Design project.
Follow us: