The most popular stone countertops in 2019
November 8, 2019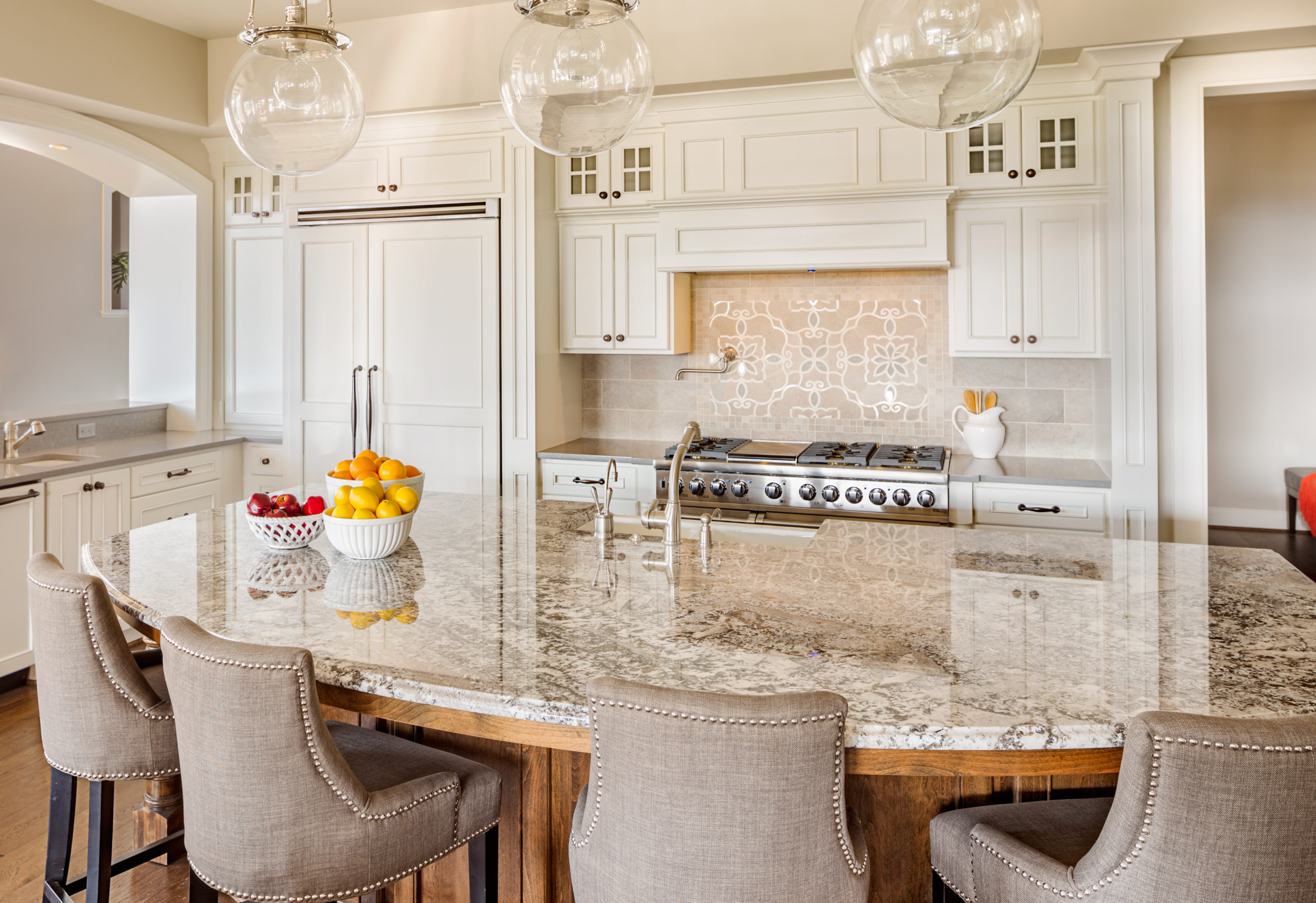 Now that 2019 is coming to an end – it's almost Halloween already! – we're looking back at some of our favorite trends this year. Here, in no particular order, are the most popular stone countertops of 2019.
Artful agate
Agate was a big hit with interior designers in 2019. Why? Because its geometric, symmetrical natural patterns play well with the bold colors and simple lines that are so popular right now. It also fits the trend for natural, sustainable materials – with a luxurious twist.
Mixed media
This year, architects and designers have learned to mix it up by combining contrasting materials. Think copper accents against natural wood, or matte black cabinets with glass details. We especially love the rustic look of marble countertops with a background of natural wood cabinets. It's a classic look – and it never gets old.
Jewel tones and precious stones
This is one of our favorite trends: deep, glowing colors with plenty of precious metals. After a few years of monochrome minimalism, designers have re-discovered their color palette. We're thinking mosaic tiles, semi-precious stones, and gold and silver accessories.
Classy concrete
OK, so we just said that monochrome is out. But designers are finding new ways to use polished concrete. They're adding colors, trying out engraved designs, and using concrete to create innovative architectural shapes. Believe it or not, a block of polished concrete as a bathroom countertop might just be the latest fashion.