Trend alert: marble dining tables
July 1, 2020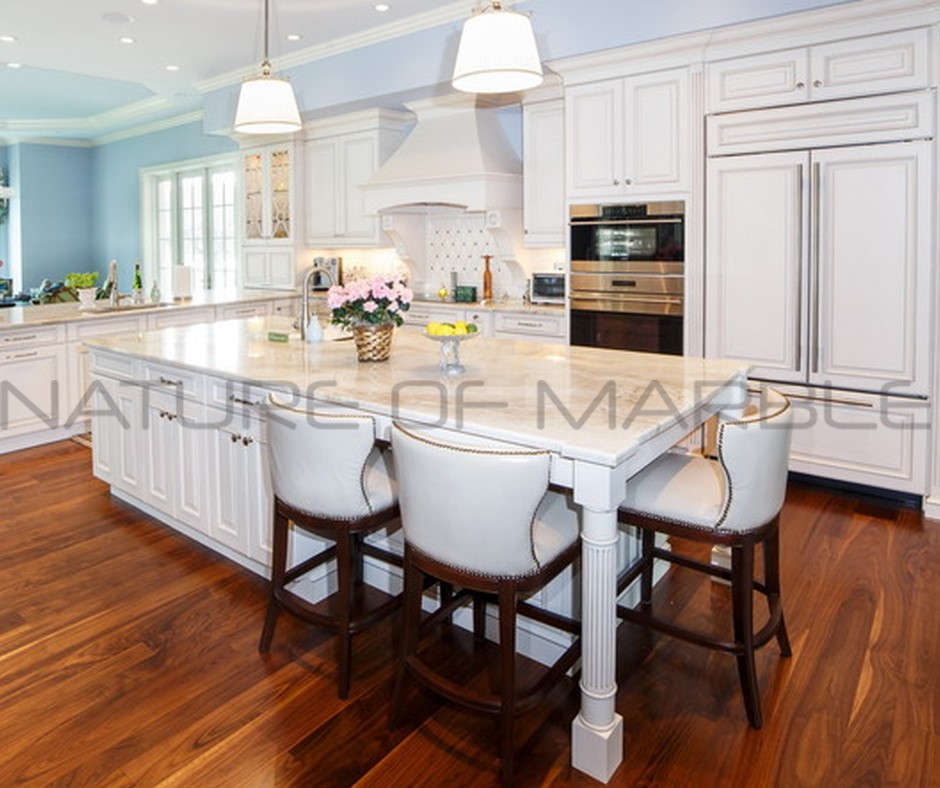 Have you taken a look at our projects page recently? This week, we're highlighting a new trend: marble dining tables.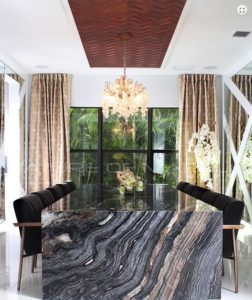 Why marble dining tables are popular right now
There are two big reasons to love marble dining tables. Firstly, they're a powerful statement piece that will bring any design together. Just take a look at our silver wave dining table above. The natural shades and patterns in the stone are a perfect match for the dining chairs and curtains.
Marble dining tables are also popular because of a general trend for natural stone. Designers and homeowners are focusing on real, sustainable materials, where each piece is totally unique. Simple, minimalist table designs like this one are the perfect way to show off a block of natural stone.
Pros and cons of marble dining tables
There are hundreds of varieties of marble to choose from. In fact, there are 253 types of marble just in our basic product catalog! That means you can choose almost any color, pattern or finish you want.
Marble is sturdy and durable over time. However, bear in mind that it is very heavy, so it's probably not the best choice for a flexible or mixed-use dining space. You'll also need to protect the stone from spills or stains. The good news? Marble is easy to clean, maintain, and resurface if necessary. A marble dining table really will last a lifetime.