What's the different between honed and polished marble?
December 2, 2019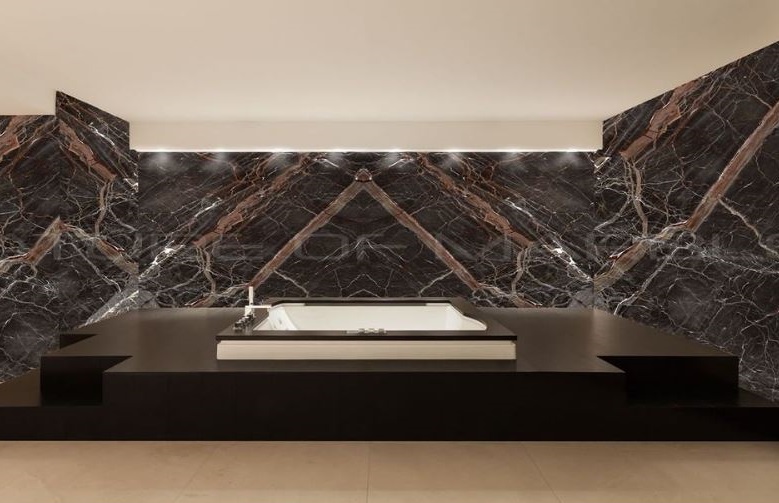 Constructors, architects and home owners all love marble. It's strong, hard-wearing, and every slab has its own unique, beautiful patterns.
However, there are lots of different ways to cut and present natural marble. In today's post, we explain the difference between honed and polished marble – and how to choose the option that's right for you.
What is honed marble?
"Honing" is a special process to smooth out the surface of a stone. When we hone marble, we can produce a matte or satin finish, depending on your preference. A matte finish just means a plain, smooth marble surface, which doesn't reflect light at all. A satin finish will reflect a little bit of light, but it's not as glossy as polished marble.
Honed marble is durable and will last a long time without getting scratched. However, it's harder to see the color patterns in honed marble.
Honed marble with a matte finish may be more vulnerable to stains and spillages. Satin finish marble has a little bit more protection from stains.
What is polished marble?
Polished marble is finished to a much higher degree than honed marble. It's buffed, honed and polished until it is very reflective.
This process also makes the natural colors in the marble brighter, so that you can see the stone pattern more easily. However, polished marble will also make any scratches very obvious.
How to choose between honed marble and polished marble
If you expect your marble to have a lot of wear – for example, in floor tiles – then honed marble may be a better choice. Polished marble is very beautiful, but it requires more care. It's a great choice for kitchen and bathroom countertops, so long as you clean them properly and avoid scratches.